To update your Birthday, follow the following steps:
1. Start by opening your WorldNoor profile page.
2. Click on the profile symbol on the top-right of the main navigation bar.

3. On your profile, under the "About" section, click on "Contact and Basic Information"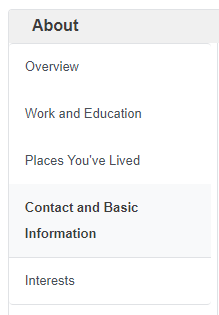 4. Click on the Edit Button in front of the "Basic Information".

5. There is a privacy drop down menu alongside the phone number.
6. Now choose who can see your contact information.

7. Click on orange colored "Save Changes" button at the bottom. Your date of birth will be saved.